land listings

Go to map
1 acre turn-key operation with market garden, fruit trees, berries, bees and chickens
Located in Vancouver Island & Gulf Islands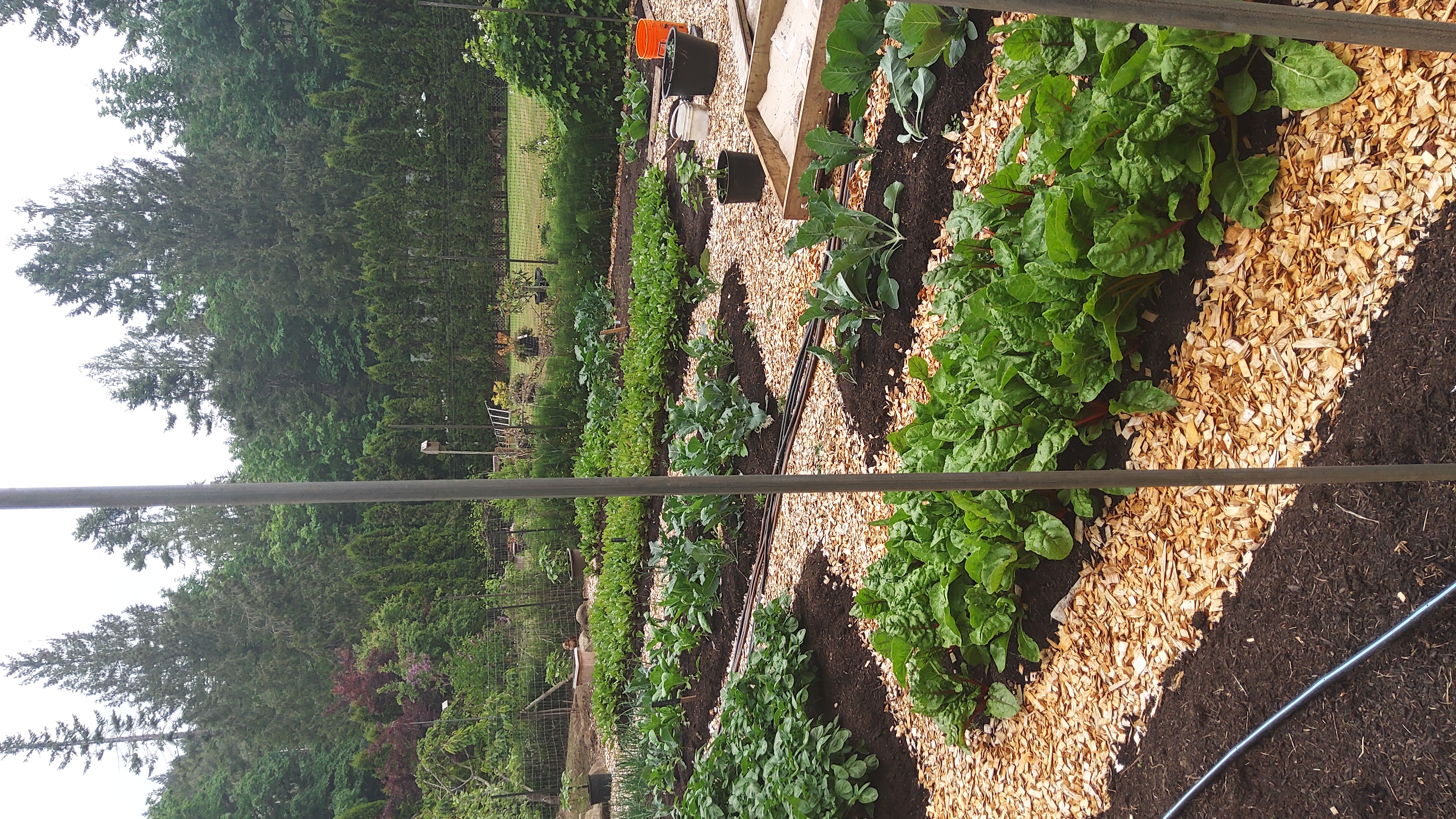 This productive, well maintained mixed 1 acre farm is looking for a leasing farmer to continue to steward the land. All natural practices have been used throughout.
Land Details
Participant in BC Land Matching Program
Yes
- This opportunity is participating in the BC Land Matching Program. Reach out to azja@youngagrarians.org to start a conversation.
Total land size in acres
2.76
Wooded Area
Yes
- approximately 1/4 acre of the 1 acre for lease is forested. pigs could be run through the space, or open to ideas
Expansion potential (acres)
No
State of the surface of the cultivable area
The first, approximately 0.27 acre "south garden" is half vegetable beds, deeply mulched with compost and with wood-chipped paths, and half orchard (apple, plum, pear, cherry trees as well as some blueberries) which is also home to 90 laying hens and a couple of geese. There are also five highly productive beehives in the space. There is very little weed pressure as the space has been intensively managed. No till practices have been used for the last few years in this garden and the owners would prefer the space continue to be managed this way. Next is an approximately 0.21 acre "middle garden". About 1/3 is planted with blueberries, blackcurrants and thornless blackberries. This garden is less intensively managed, with potential for more production here. At the north end of the acre for lease is forest with a seasonal creek creating the northern boundary. Pigs or other livestock could be run through this space if desired by the farmer.
Description and historical use of land available for farming
Has been managed as a natural methods, (Charles Dowding inspired) low/no-till operation for 7 years
Road Access
Yes
- The driveway runs most of the length of the acre. A farm stand is at the bottom of the driveway, close to the road.
Electricity
Yes
- Power is available at the outbuildings
Long-term goal or vision for land
To see the space continue to be well managed and to produce and provide
Known environmental hazards (wildfire area, flooding, etc.)
No
Current residents living on property
Yes
- the owners live on site in a separate area at the other end of the property
Availability of farm buildings
Yes
- storage buildings, a tool shed and seed starting room as well as two small greenhouses/polytunnels are available for the farmer's use
Land is fenced
Yes
- The market garden and orchard areas are deer fenced
Availability of farm machinery and tools
Yes
- a grillo tractor with tiller and chipper is available for the farmers use as well as other tools
Water rights to these sources
Yes
- water is from a well and additional water catchment could be stored in cisterns
On-site housing
No
- There is no housing on site at the moment but there is potential for the farmer to live on the land possibly, to be discussed
Restricted access of visitors
No
Types of production you are open to
Agronomic potential
very good
Would you be willing to mentor or advise the entering farmer(s)?
Yes
- the owners started and have operated the farm for the past seven years and are happy to offer mentorship to the new farmer
Do you require references from the farmer(s)?
Yes
- a business plan is required
Agreement duration
perhaps three years? negotiable
Last modifed 5 months ago; never expires.